• Fairview Park Marriott, Falls Church, VA
• Saturday, November 2, 2019.
• 3111 Fairview Park Drive, Falls Church, VA
• Please <Click Here> to purchase your tickets
• Please <Click Here> if you are unable to attend and would like to donate instead
UPAADCMDVA Sapphire Ball 2019
(45 Years of Unity and Service)
Make your Menu Selection Here:
Dear Alumni and Friends of the University of the Philippines,
This year, we are celebrating the 45th anniversary of the founding of our alumni organization, the University of the Philippines District of Columbia, Maryland, and Virginia (UPAADCMDVA).
To celebrate this milestone event, we will be hosting a gala called The Sapphire Ball (45 Years of Unity and Service) on November 2, 2019 at the Fairview Marriott in Falls Church, VA. We cordially invite you to this special occasion and hope that you can join us for a festive evening of dance, entertainment, a silent auction and dinner with alumni and friends.
I am told that Sapphire comes in many colors. It is then fitting that we take this opportunity to recognize the many contributions and achievements of our alumni members who come from diverse backgrounds, graduated from different UP campuses, pursued various professions and passions, and yet all come together and find in UP, a unifying spirit. I am still amazed that every UP graduate I meet, no matter the year of graduation, has incomparable UP Pride and still knows his or her student number by heart!
As in the past, we celebrate for a worthy cause. A portion of the proceeds from The Sapphire Ball will benefit the Student Well-Being (SWELL) program, a comprehensive initiative of the UP Engineering Research Development Foundation Inc. (UPERDFI) and the UP College of Engineering (COE) to improve student mental health, improve graduation rates, and ultimately produce engineers and computer scientists who will take a leading part in national progress.
More details to follow over the next few months. In the mean time, please visit our FaceBook page and website to stay in touch with us, and feel free to reach out to me or any of our Execomm Members with any questions. I look forward to seeing you at our Sapphire Ball and future alumni events!
Most sincerely,
Sarah Bengzon
President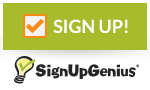 Make your Menu Selection Here: